Property in Cyprus by the sea
Cyprus Butterfly offers you various options for purchasing real estate and making investments in the best parts of Cyprus, depending on your preferences, and is ready to tend to the wishes of the most demanding customers. If you have been dreaming about your own business, villa or house in Cyprus or a luxury apartment with a beautiful seascape view, then our company will provide its services for the quickest possible realization of your dreams.
Cheap property in Cyprus by the sea is now especially popular.
For those who do not like to spend their holiday in a hotel, but prefer a more homely atmosphere, we offer the possibility of renting apartments for the holidays in the short-term. If you are accustomed to holidaying in comfort or have come as a large group of people, then we will select the options for houses and villas, convenient to you and depending on your wishes: on the seaside or in the mountains, in the city or outside of it, a separately standing residence, or one located in a complex.
Property in Cyprus – a new degree of your freedom!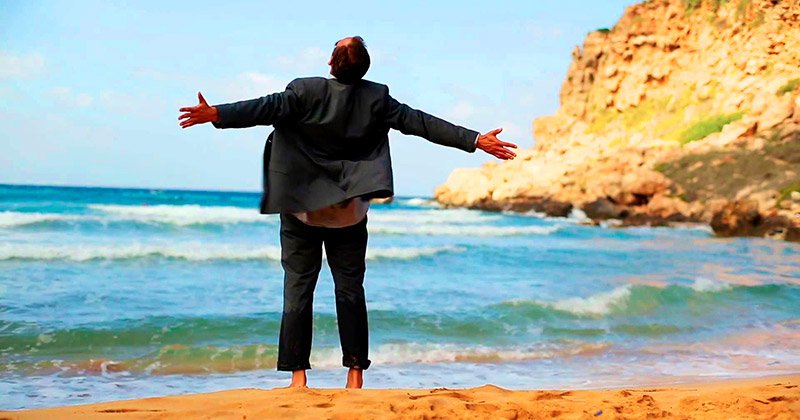 Cyprus is one of the most popular year-round tourist resorts in Europe and a promising destination for business development. Millions of tourists come to the island annually – as many as 3 tourists per 1 local resident.
Hundreds of new companies are opening offices in Cyprus – the second largest city in Cyprus, Limassol, has become a European springboard for Russian businesses.
Therefore, property in Cyprus does not mean just holiday housing and a win-win option for investing free funds, but also a good source of income. By purchasing residential or commercial properties in Cyprus, you get:
A holiday home in Europe with the possibility of year-round residence.
Cyprus is the perfect place to relax at any time of the year. The number of sunny days in Cyprus is about 330-340 per year. The air temperature in summer does not fall below 30 degrees Celsius. Winters on our island are mild. Snow falls from time to time, but only in the mountains. The temperature of the sea in winter is comparable to the temperature of the water in the rivers near Moscow in the summer months. Our company will select the best option for buying a holiday home in Cyprus in accordance with your wishes and your budget.
The possibility to expand your business.
Many companies, including Russian ones, transfer their businesses to Cyprus. Flexible financial legislation and preferential taxation have attracted thousands of "Western" and Russian companies to the island. Currently Cyprus, and Limassol in particular, are experiencing an IT boom. Over the past few years, dozens of large and hundreds of small high-tech companies have moved to Cyprus. There are special tax rates on the island for them. Moving to Cyprus can mean a new stage of development for your business. We will find the perfect option for buying and renting an office in Cyprus especially for you – from luxurious offices with panoramic sea views to cozy "home" offices in Cyprus villas (this option is now very popular with small companies).
A stable source of income.
Following their companies, employees and their families are moving to Cyprus. As a rule, they have got a high level of wages and at the very least a high need for the long-term renting of houses and apartments in Cyprus. By purchasing commercial and residential property in Cyprus, you get the opportunity to receive income from its rent. Cyprus is the fifth in the world in terms of rental income. Rental income in Cyprus can reach up to 30-40%. This is much more than in other EU countries. Our company will not only help you find and purchase commercial and private real estate, but also to rent it out at the most favorable rates.
Investment properties with high growth potential.
Real estate in Cyprus, regardless of its value, is a first-class investment. The price growth for residential and commercial properties on the island reaches 10% per year, and in Limassol, in the currently most attractive area of Cyprus for the purchase of houses, apartments, land and offices, it reaches 15-20% per year. Having bought property in Cyprus now, in a year's time you will receive interest with which no bank deposit can compete! Come to us for a property! You will be satisfied!
A new degree of personal freedom.
Depending on the value of the real estate purchased, you get a residence permit or citizenship of the Republic of Cyprus, a member of the European Union. European citizenship is a degree of freedom that allows you to freely move, work and live in all countries of the European Union. Unlike in many other EU countries, Cyprus citizenship is quick and easy to acquire, and for this you do not need to be in the country or take exams for knowledge of the language. Cyprus is a great "entry point", a window into Europe. Our company will help you not only to buy property in Cyprus, but also to draw up the necessary documents for a residence permit and a Cyprus passport.
If you are wondering which country in Europe it is most profitable to buy real estate in, do not hesitate! Cyprus is the best choice!
According to analysts, property in Cyprus is most popular among Russians investing their capital into the purchase of villas, apartments, land and offices abroad.
Cyprus is a small and hospitable island, which is famous for its warm climate, excellent beaches, and beautiful, untouched nature combined with the European standard of living. Cyprus' location is practically perfect – the flight to Cyprus from the European part of Russia will only take 3.5 hours. Flights to Cyprus from Moscow's airports depart several times a day.
Property in Cyprus – What, Where, How Much?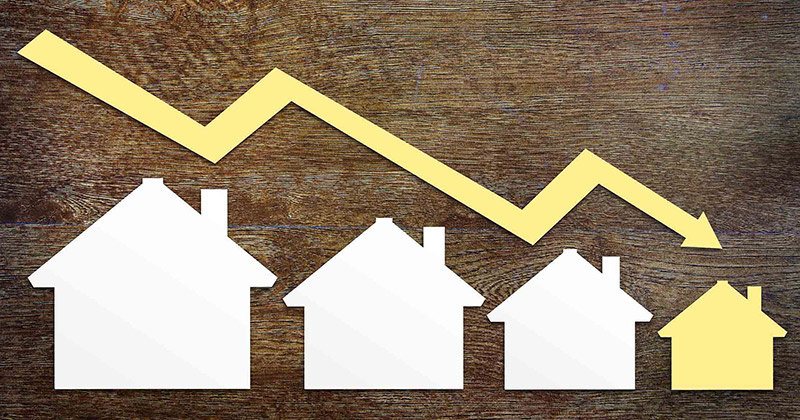 The Republic of Cyprus is divided into five provinces. From East to West these are: Famagusta, Nicosia, Larnaca, Limassol and Paphos. Each province has its own nuances and real estate prices.
The leaders in the field of commercial real estate in Cyprus are Nicosia (the capital of Cyprus) and Limassol – the dynamically developing business center of the island. Large international companies have opened their offices in Nicosia and Limassol. According to official data, the cost of a "Class A" office of 200 square meters in the center of Limassol and Nicosia is, on average, 350 thousand Euros.
The most attractive city in terms of buying residential property in Cyprus is Limassol.
The property prices here are quite high; however, it is economically justified. Limassol is the business and tourist center of the island. This is really full of life. And the prices for the sale and renting of real estate grow by 20-30% annually. Having bought apartments in Limassol for 100 thousand Euros each, you can sell them for more in just a year. Profit from renting out property is also high. By purchasing luxury housing in a new building at the initial stage of construction, you can get 30-40% profit per annum.
No less popular among property buyers in Europe are Paphos and Larnaca. Here the price tags are lower; however, the return on investment is also lower.
Famagusta (Ayia Napa, Protaras) offers mainly holiday accommodation. The resorts of the eastern part of Cyprus are seasonal. In the summer, the nightlife and active life of the island are concentrated here, with a huge number of British tourists, but in winter Famagusta dies out – all hotels, restaurants and places of entertainment are closed, the streets are empty.
Nicosia is the only province in Cyprus that does not have direct access to the sea. The prices for residential real estate here are also not high; however, in order to get to the sea, you will have to go to Famagusta, Larnaca, Limassol or Paphos.
We can find you real estate anywhere in the country, taking into account all of your requirements and your budget.
Property in Cyprus with Cyprus Butterfly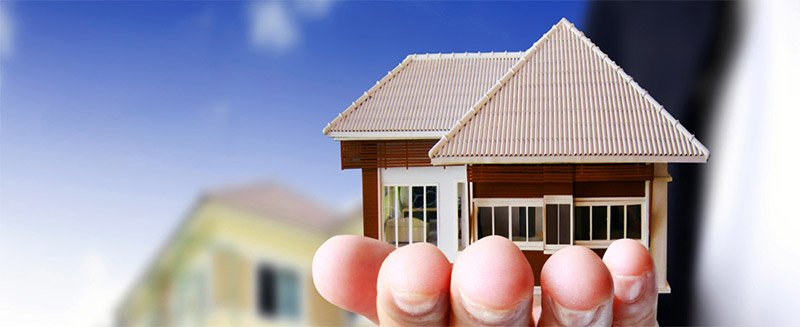 Cyprus Butterfly – is the most famous company with expertise in real estate in the Cyprus market. We have been working in the realty market for more than ten years and have proven to be a reliable, time-tested partner. Our experience and knowledge of the specifics of the Cyprus market help us to accurately choose the ideal property for you that will satisfy you in price and quality.
Only with us you can get:
Real offers. We update real estate information in our database every 12 hours. No "fakes" and "remnants of last year's collection"! Only here you will find the latest and most current offers for residential and commercial properties, as well as land in Cyprus.
Optimal prices. We work directly with homeowners, developers and management companies. No intermediaries and hidden commissions! Our mission is to make the Cyprus property market transparent, comprehensive and open to all of its participants.
Maximum transparency. We are picky about the selection of properties. All residential and commercial realty objects which we work with are thoroughly checked. Through engaging our services, you can be sure that the property offered to you is one hundred percent legally pure.
Efficiency. Thanks to our experience, professionalism and well-established relations in all regulatory instances in Cyprus, we are able to not only choose the best options in the shortest timeframe, but also quickly draw up all of the necessary documents and resolve related issues. For us, nothing is impossible!
Full service package. In addition to the selection of properties, counseling, full personal support and control over real estate transactions in Cyprus, we also offer our clients a wide range of accompanying services. Among them are: property lease, property management and valuation, advice on legal, administrative, insurance, financial and mortgage-credit issues, and much more. If you are purchasing a plot of land in Cyprus, we will help with the construction of residential or commercial buildings, as well as with obtaining all of the necessary permits. If you are looking for a villa or an apartment in Cyprus for short-term rent, our database has also got some great last minute offers for you!
Cyprus Butterfly – your fellow countrymen in Cyprus! Being experts in the field of real estate in Cyprus is not our only forte.
We study Cyprus from all sides and share our knowledge and new discoveries with others.
Cyprus Butterfly is the most popular Russian-language mass communication medium in Cyprus. We are known by almost the entire island (and by 100% of its Russian-speaking population).
We are always in sight and in the spotlight!
Contact us, and we will help you make the right choice! We are always on call! We will process your request and answer any questions you may have in just one day!